TURBO HD X SERIES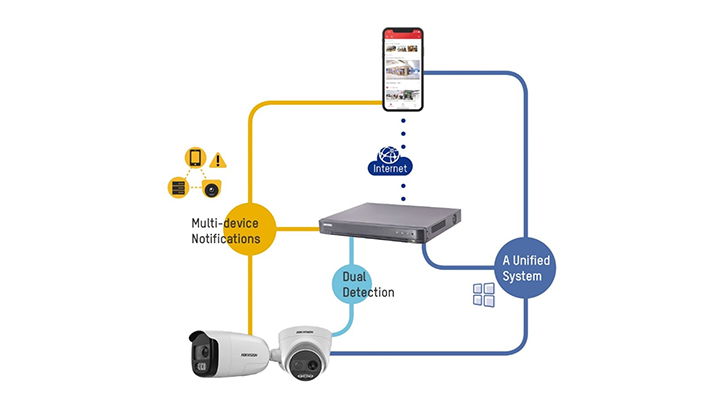 Turbo HD X is redefining security – from a passive system to an active one. This is accomplished by integrating three essentials:
• an effective camera with built-in siren and flashing light for immediate response,
• a powerful DVR with the capability to trigger accurate alarms, and
• a mobile app that displays your video feed, anywhere, any time.
Multi-device Notifications
The front-end alarm warns and deters intruders, while the back-end will push notifications to security personnel. Alarm information will also be shown on mobile devices.
Dual Detection
• Front-end: Combining video and non-video technology, Turbo HD X detects events in progress.
• Back-end: Deep learning technology empowers radical event detection and response.
A Unified System
It's a complete and unified alarm system including front- and backend devices as well as a centralized management platform.
COLORVU TECHNOLOGY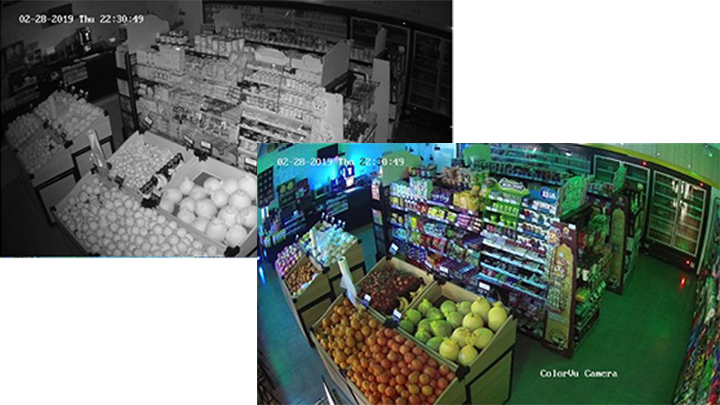 ColorVu Turbo HD cameras provide bright color video images 24/7, even in the lowest-light conditions. This powerful ability to capture details in low lighting comes from two specific breakthroughs in hardware technologies: advanced lenses and high-sensitivity sensors. In contrast to conventional lenses, ColorVu lenses are equipped with a super-aperture, reaching up to F1.0, which allows more light to enter the lens so that imaging brightness can be increased. The high-sensitivity sensor demonstrates a new light-collection structure that vastly improves the utilization of light.
With brighter, more colorful video images, Smart Secure Technology customers are protected against security breaches, even when they happen at night.
Please visit the Smart Secure Technology page to learn more about applications.
ACUSENSE TECHNOLOGY

Small and medium-sized businesses (SMBs) have many of the same surveillance and security requirements as larger organizations. They need to identify and react to perimeter breaches in real time, and they need to automate footage searches to save time for their security teams.
Incorporating eleven different DVR models, Smart Secure Technology AcuSense family uses the latest deep learning technologies to enhance object detection. Specifically, Smart Secure Technology Turbo HD DVR detects vehicles or humans, it filters out false alarms triggered by animals, leaves, and other insignificant objects, and minimizes costly, time-consuming manual checks. As an additional benefit, Smart Secure Technology Quick Target Search feature identifies and extracts footage of humans and vehicles from vast video datasets automatically, saving staff from searching through massive datasets.
Please visit the Smart Secure Technology page to learn more about applications.